- CONGRATULATIONS TO ALL RAFFLE WINNERS! -
RAFFLE WINNERS ARE LISTED BELOW ALONG WITH THEIR WINNING TICKET NUMBERS.
ALL WINNERS WILL BE CONTACTED FOR PRIZE FULFILLMENT BY AUGUST 27, 2018.
TEAM USA GRAND RAFFLE
congratulations to all raffle winners!!
help support team usa kendo as it prepares for the 17th world kendo championships, september 14-16, 2018 in incheon, korea!

CHECK OUT the 60+ raffle PRIZES and visit our sponsors' websites by clicking
on the images!!
buy raffle tickets below!

pricing and details
1 ticket: $25
5 tickets: $100

raffle tickets can be purchased online by clicking the "buy now" button below.
raffle TICKETS PURCHASED ONLINE WILL BE RECEIVED WITHIN 48 HOURS.
the live raffle Drawing will be held AT THE AUSKF SUMMER CAMP (august 18, 2018).
you do not have to be present at the auskf summer camp to win.

please see here for all rules and details.
this raffle features 60+ prizes - over $15,000 in total value!!
- GRAND PRIZES -
BOGU SET (TOZANDO, JAPAN)
GRAND PRIZE (1 WINNER)
One full bogu set - a $1500 value!
Established in 1989, Tozando is a leading Japanese martial arts equipment manufacturer providing high quality Budo suppplies worldwide, including Bogu sets, Hakama & Gi, training swords, and more.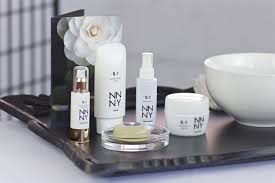 NNNY SKINCARE SET
GRAND PRIZE (1 AVAILABLE)
5 PIECE BEAUTY SET WITH A LIST VALUE OF $1,250!
NNNY products feature the finest ingredients from the four corners of the earth, and has become Japan's most sought-after skin-care brand.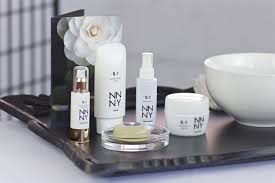 DODGERS VS. DIAMONDBACK TICKETS (9/2)
GRAND PRIZE (2 WINNERS)
2 CHANCES TO WIN!
Dugout tickets to see the LA Dodgers face the AZ Diamondbacks on 9/2. Each winner will receive 2x tickets (includes VIP passes to the dugout club with all you can eat buffet and lounge) and FREE parking pass!
BAYSIDE MASTER SHORE WINDER FISHING ROD
GOLD PRIZE (1 AVAILABLE)
Just released in March, this top-of-the-line fishing rod by Real Wind Rods features titanium construction.
Courtesy of LuckyCraft USA.
BOGU SET (EGUCHI BUDO)
GOLD PRIZE (1 AVAILABLE)
Full machine-stitched bogu set, courtesy of Eguchi Budogu.